Owning a dog can be a fascinating experience. You get to know their personality and learn how they work. And something that has baffled a lot of dog owners is why dogs eat grass.
Our dog used to vomit whenever he'd eat grass, and a lot of people think that they do it when they need to be sick.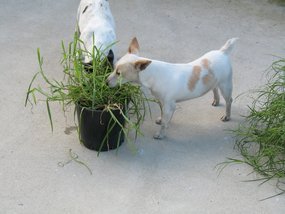 ©ABC
Pups Jackie and Maddog enjoying some kikuyu grass. These are the dogs helping Sam with her research.