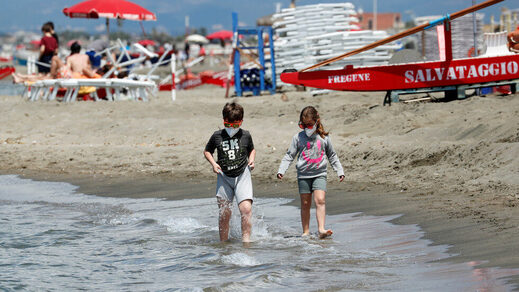 Lockdowns have severely damaged children's mental health, studies across the globe show
. Amid the risk of new restrictions due to the Delta variant, RT asked experts what can be done to prevent aggravating their suffering.
With the Covid Delta variant spreading across the globe, the concept of 'pandemic fatigue' is back in the headlines.
One by one, countries are bringing back restrictions that everybody hoped were lifted forever
.
According
to the World Health Organization, pandemic fatigue is "an expected and natural response to a prolonged public health crisis" not just related to the virus itself, but to the "invasive measures with unprecedented impacts on the daily lives of everyone." In this context, reimposed restrictive measures would not be "unprecedented," but would this make them less harmful? Only if we draw conclusions from our recent experience, psychologists suggest, and prepare ourselves and our loved ones for the difficulties to come.