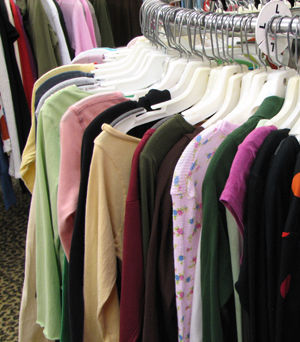 Clothing purchased new off the retail rack may be contaminated with potentially disease-causing organisms from bodily secretions, according to an investigation conducted by
Good Morning America
.
The television program hired microbiologist Philip Tierno of New York University to culture 14 articles clothing purchased from three different high- and low-end chain stores in New York City. Several articles of clothing tested positive for bacteria indicating contamination with feces or other bodily secretions.
"On this black and tan blouse we found representation of respiratory secretions, skin flora, and some fecal flora," Tierno said.
Another jacket contained similar secretions, especially in the armpit and "buttocks" area, he said. One blouse even contained vaginal organisms and yeast in addition to fecal bacteria.
"Some garments were grossly contaminated with many organisms ... indicating that either many people tried it on or ... someone tried it on with heavy contamination," he said.