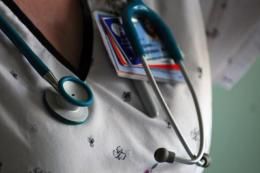 Americans have more information about the safety of their cars than about the hospitals that treat them at their most vulnerable moments.
Retired Deputy Sheriff Allen Zurlo had no knowledge of the safety record at the hospital in Arlington, Wash., where he underwent routine surgery to cure loud snoring. The hospital administrator said Zurlo was injected with the wrong substance while under anesthesia. His heart stopped and he nearly died, on his 57th birthday.
Zurlo said he's grateful the staff revived him and treated him fairly after the November 2008 incident. But he wouldn't use the hospital again.
Zurlo is now a believer in public access to hospitals' safety records.