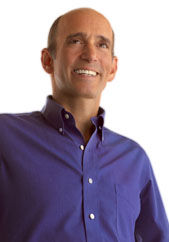 Monsanto, the giant biotechnology agriculture company that created genetically modified corn, soybeans and herbicides, is suffering as its products appear to be failing.
Leading natural health advocate Dr Joseph Mercola, and one of Monsanto's greatest critics, is ecstatic to see the company he hates so much suffer.
Dr Mercola has posted the news of Monsanto's apparent turn of fortunes on his website Mercola.com - which he claims is the world's number one natural health website.
Like other natural health advocates, Dr Mercola has long been an opponent of genetically modified foods.
"Monsanto isn't riding so high this year in the stocks department, as news comes in that its products aren't working like they'd hoped," Dr Mercola writes.