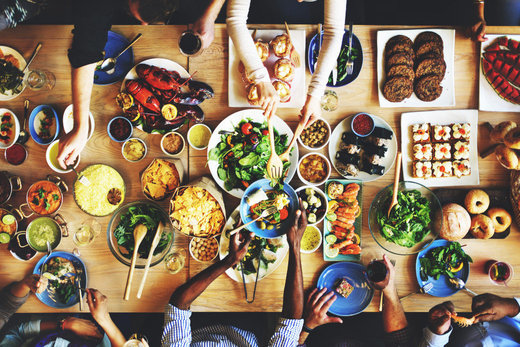 Among the many things New Yorkers pride ourselves on is food: making it, selling it and consuming only the best, from single-slice pizza to four-star sushi. We have fish markets, Shake Shacks and, as of this year, 74 Michelin-starred restaurants.
Yet most everything we eat is fraudulent.
In his new book, "
Real Food Fake Food
," author Larry Olmsted exposes the breadth of counterfeit foods we're unknowingly eating. After reading it, you'll want to be fed intravenously for the rest of your life.
Think you're getting Kobe steak when you order the $350 "Kobe steak" off the menu at Old Homestead? Nope — Japan sells its rare Kobe beef to just three restaurants in the United States, and 212 Steakhouse is the only one in New York. That Kobe is probably Wagyu, a cheaper, passable cut, Olmsted says. (Old Homestead declined The Post's request for comment.)
Fraudulence spans from haute cuisine to fast food
: A February 2016 report by Inside Edition found that Red Lobster's lobster bisque contained a non-lobster meat called langostino. In a statement to The Post, Red Lobster maintains that langostino is lobster meat and said that in the wake of the IE report, "We amended the menu description of the lobster bisque to note the multiple kinds of lobster that are contained within."
Moving on: That extra-virgin olive oil you use on salads
has probably been cut with soybean or sunflower oil, plus a bunch of chemicals.
The 100 percent grass-fed beef you just bought is no such thing —
it's very possible that cow was still pumped full of drugs and raised in a cramped feedlot.