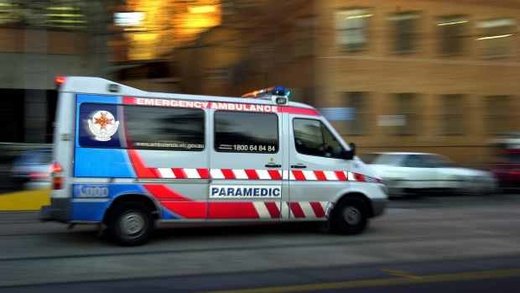 A massive thunderstorm has caused an outbreak of asthma so severe emergency services in Melbourne ran out of ambulances to help those in need.
The enormous storm, which hit the Victorian capital at around 6pm on Monday,
is believed to have led to a large scale occurrence of 'thunderstorm asthma' - where pollen and irritants swept into the air by the storm affect asthma sufferers.
In what was described as a 'major disaster', Triple Zero was so swamped by calls that
Ambulance Victoria ran out of ambulances to help people
.
It forced police officers and GPs to swing into action and help asthma sufferers across the city,
The Age
reports.
The head of Victoria's health services said he'd never seen an incident like it in more than 40 years as a paramedic.
'Every ambulance and ambulance manager was recalled,' Paul Holman said.
'It was an unprecedented night.