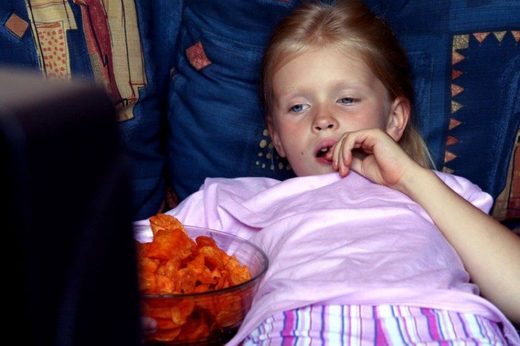 Emotional eating -- eating when you feel sad or upset or in response to another negative mood -- is not uncommon in children and adolescents, but why youth eat emotionally has been unclear. Now a new longitudinal study from Norway has found that school-age children whose parents fed them more to soothe their negative feelings were more likely to eat emotionally later on. The reverse was also found to be the case, with parents of children who were more easily soothed by food being more likely to feed them for emotional reasons.
The findings come from researchers at the Norwegian University of Science and Technology, King's College London, University College London, and the University of Leeds. They appear in the journal
Child Development
.
"Understanding where emotional eating comes from is important because such behavior can increase the risk for being overweight and developing eating disorders," according to the study's lead author, Silje Steinsbekk, associate professor of psychology at the Norwegian University of Science and Technology. "If we can find out what influences the development of emotional eating in young children, parents can be given helpful advice about how to prevent it."