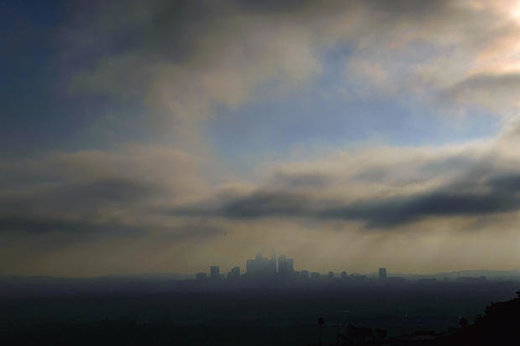 In the West, extreme heat, combined with thick smoke from wildfires and air pollution from millions of cars, is making the air in some places dangerous to breathe.
Back in the 80s, thick hazy smog was as much a part of the Los Angeles skyline as the Hollywood sign. Today, while Los Angeles County's air quality has improved, health officials say pollution kills 1,300 people a year, making it
the deadliest air in the country
.
According to a new study, that number is more than triple the number of air pollution related deaths in New York, and twice the total in Texas. "We see that the annual number of excess deaths is quantitatively very similar to the number of deaths from alcohol related traffic fatalities," said lead author of the study Kevin Cromar.