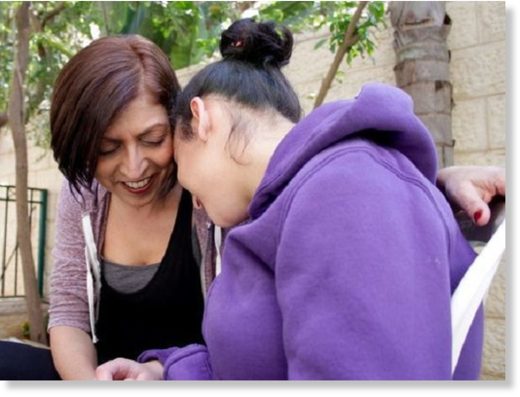 When Noa Shulman came home from school, her mother, Yael, sat her down to eat, then spoon-fed her mashed sweet potatoes — mixed with cannabis oil.
Noa, who has a severe form of autism, started to bite her own arm. "No sweetie," Yael gently told her 17-year-old daughter. "Here, have another bite of this."
Noa is part of the first clinical trial in the world to test the benefits of medicinal marijuana for young people with autism, a potential breakthrough that would offer relief for millions of afflicted children — and their anguished parents.
There is anecdotal evidence that marijuana's main non-psychoactive compound — cannabidiol or CBD — helps children in ways no other medication has. Now this first-of-its-kind scientific study is trying to determine if the link is real.
Israel is a pioneer in this type of research. It permitted the use of medical marijuana in 1992, one of the first countries to do so. It's also one of just three countries with a government-sponsored medical cannabis program, along with Canada and the Netherlands.