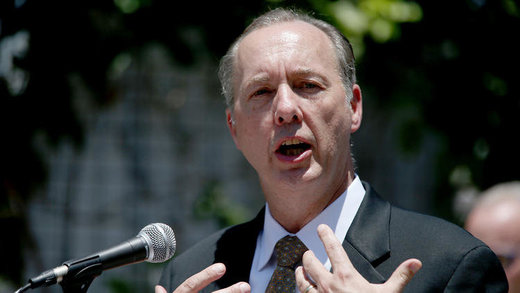 As cases of meningitis, a rare and potentially fatal disease, popped up in cities nationwide over the past several years, public health officials noticed a trend: many of those infected were gay men.
There's no known medical reason why meningitis, which is transmitted through saliva, would spread more among gay and bisexual men.
Yet New York, Chicago and
now Southern California have experienced outbreaks
disproportionately affecting that population.
"It is perplexing," said Dr. Rachel Civen, a medical epidemiologist at L.A. County's Department of Public Health.
Of the 13 cases of meningitis this year in L.A. County
— excluding Long Beach, which has its own health department —
seven were gay men
. There were only 12 meningitis cases in the county in all of 2015, one of which was a gay or bisexual man.

Comment: 2015: 1/12 cases affected a possibly gay man. 2016: 7/13 cases. If the phenomenon were limited just to this county, it might be written off as an anomaly. But it's happening elsewhere. Cases are not only on the rise, they're affecting gays at a higher rate. Very strange.


In Long Beach, there have been six meningitis cases this year,
half of which were gay men
. Last year there were
no
meningitis cases in the city, according to city officials.