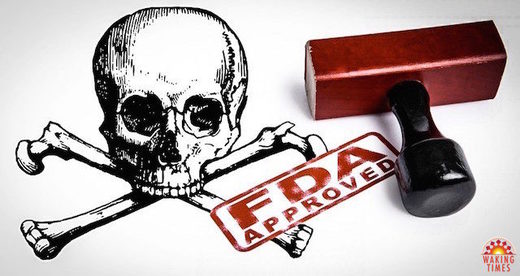 It turns out every new medical drug should contain a warning: "The FDA approved this medicine. Watch out."
Perhaps the warning should be more extreme: "If you're taking this drug, have an emergency medical crew on stand-by."
A new study,
published in the Journal of American Medical Association
, examined all 222 drugs approved by the FDA between 2001 and 2010. The finding? Years after approval, roughly a third of the medicines were then labeled with warnings about serious adverse effects; and some of those warnings indicated life-threatening complications. For example, cancer and liver damage. For example, death—which, the last time I looked, is life-threatening.
The Washington Post reports
: "Among the drugs with added warnings [years after the drugs were approved, as safe, for public use]: Humira, used for arthritis and some other illnesses; Abilify, used for depression and other mental illness; and Pradaxa, a blood thinner. The withdrawn drugs [taken off the market] and the reason: Bextra, an anti-inflammatory medicine, heart problems; Raptiva, a psoriasis drug, rare nervous system illness; and Zelnorm, a bowel illness drug, heart problems."
A pharma trade-group spokeswoman told the Post: "Even with rigorous clinical studies and regulatory review it may be impossible to detect certain safety signals until several years after approval, once the medicine is in broader use."