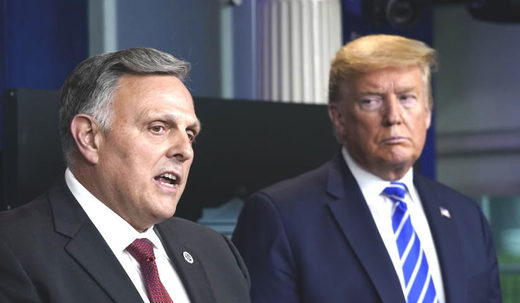 President Trump was ridiculed in February for suggesting that "the heat, generally speaking, kills this kind of virus." CNN's Anderson Cooper, Alisyn Camerota and many others openly mocked him over his naiveté.
Well, it turns out he was right.
A new study from the Department of Homeland Security (DHS) has shown that
sunlight and humidity kills COVID-19.
At Thursday's White House briefing, William N. Bryan, the acting undersecretary for Science and Technology at DHS, told reporters:
"We've identified that heat and humidity is a weakness in that chain. We've identified that sunlight, solar light, UV rays, is a weakness in that chain. That doesn't take away the other activities, the White House guidelines, the guidance from the CDC and others on the actions and the steps that people need to take to protect themselves. This is just another tool in our toolbox, another weapon in the fight that we can add to it. And we know that summer-like conditions are going to create an environment where the transmission can be decreased, and that's an opportunity for us to get ahead."
Bryan said his team has seen the "powerful effect" that solar light has on the virus "both on surfaces and in the air." They've seen a similar effect with both heat and humidity.