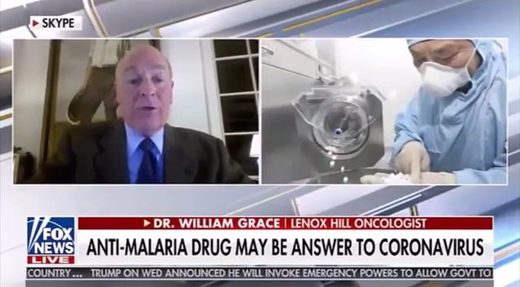 Laura Ingraham had a doctor from New York's Lenox Hill hospital on with her last night who explained that they are already using Hydroxychloroquine to treat acute coronavirus patients and are seeing tremendous results.
Dr. William Grace told Ingraham that they have 100 patients and have had zero deaths after the use of Hydroxychloroquine.
Hydroxychloroquine is the less toxic version of Chloroquine.