From our colleague Don Wolt -
his December 9th update:
UK infection rates among fully vaxxed remain HIGHER vs the unvaxxed in most adult cohorts.
Both vaxxed and unvaxxed of all ages continue to get infected and spread - and in many age groups, the vaxxed much more so - rendering vaxx passports and mandates pointless.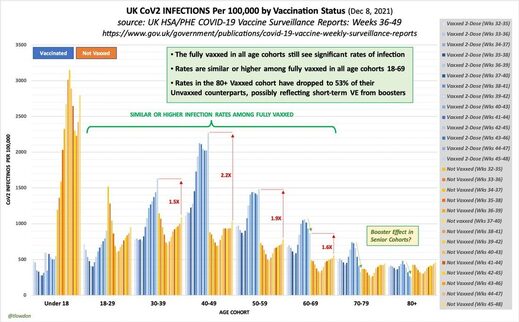 Note:
The chart shows infection RATES, not absolute numbers.
The rates are among the distinct populations, Vaxxed and Unvaxxed, for each age cohort.
The bars represent data from successive weekly UKHSA/PHE reports, with the most recent week on the right of each age cluster.