More than 400 cows have died mysteriously since a wind park was built near a herd in 2012. Local residents also suffering health issues: "permanent fatigue, muscle aches, headaches, insomnia"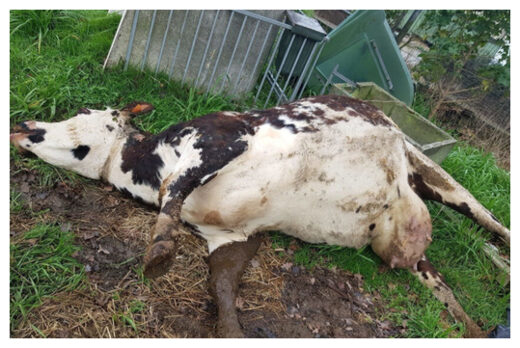 Earlier we wrote about the adverse health impacts of wind turbines and on humans and animals, read
here
and
here
. Also search NTZ zone using the search word "infrasound".
Cause unknown
Recently French farmer Didier Potiron reported that 400 of his cows had died since a wind park was built close by in 2012. Veterinarians cannot find a cause and remain puzzled. People are also feeling ill.
According to French site
actu.fr
, "In Puceul, near Nozay (Loire-Atlantique), cow breeders Didier and Murielle Potiron registered in mid-December 2020 their 400th dead cow since the construction of the wind farm." Since the unusual deaths began in 2012, that's a rate of about 1 lost cow a week.