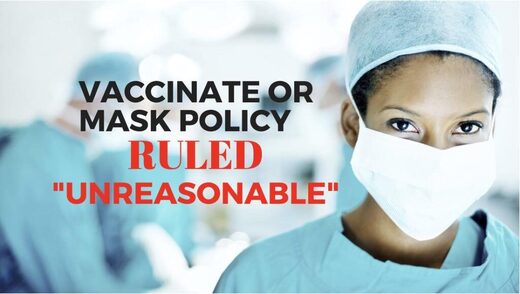 The Ontario arbitration fight about masks is really stunning. The background: several Ontario hospitals wanted to make all nurses get flu vaccinations. Legally they couldn't.
So they required the nurses who wouldn't get vaccinated to wear masks
.
The nurses filed a grievance saying that masks were useless and they should not be forced to wear them. Both sides took the arbitration very seriously.
A long fight ensued. Both sides called experts and offered evidence. And in two decisions - in 2015 and 2018 -
separate arbitrators ruled for the nurses.