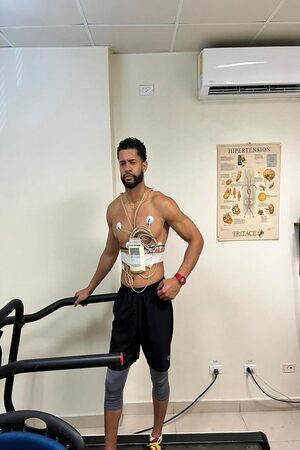 Professional Dominican basketball player Óscar Cabrera Adames died this week after an apparent
heart attack
while he was possibly undergoing a stress test.
According to a social media post from Dominican sports commentator Héctor Gómez, the 28-year-old's stress test was being performed at a health center in
Santo Domingo
.
Cabrera Adames is believed to have suffered from myocarditis. The disease can weaken the heart and its electrical system, which decreases the heart's ability to pump blood, according to the American Heart Association.
Following his death, social media posts surfaced in which Cabrera Adames suggested he developed the rare heart disease after he received two doses of a
COVID vaccine
.
"I got a damn Myocarditis from taking a f---ing vaccine. (I got 2 doses of Pfizer) And I knew it! Many people warned me," Cabrera Adames wrote on social media.