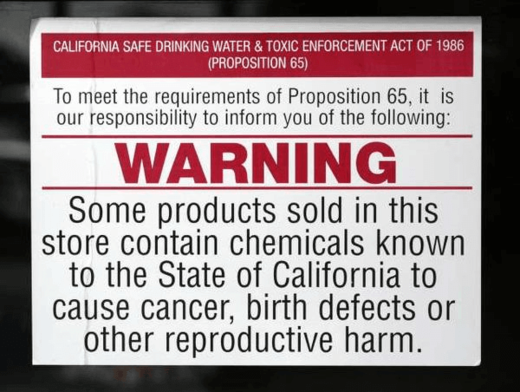 In the case of
National Association of Wheat Growers, et al. v. Zeise, et al.
, filed by several large agricultural associations in the United States District Court, Eastern District of California, to prevent the State of California from requiring under its Proposition 65 a cancer warning on all glyphosate herbicides and other glyphosate products.
Prop 65 provides transparency about glyphosate because experts have confirmed repeatedly that glyphosate is carcinogenic. The Plaintiffs in this lawsuit are Monsanto-aligned interests who have been asserting that their commercial free-speech rights are being infringed, but the People of California have the sovereign right to these voter-approved product label warnings. In late January 2018, the National Health Federation (NHF) and Moms Across America (MAAM) filed a joint Amici Curiae Brief supporting the State of California and its decision to require warning labels on glyphosate products.