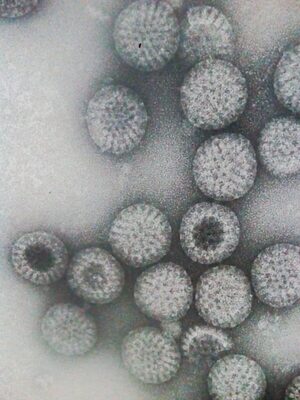 Do you know what your virome is? A normal human virome is full of viruses, even 'scary' ones like HIV & hepatitis. It's time to dispel the myth of a killer virus and learn the truth about the humble virus.
Did you know the normal human virome contains a multitude of different viruses,
including many strains of coronavirus
? And did you know that some of these viruses sound scary - the type people normally associate with disease -
even though the person carrying them may be completely healthy and/or asymptomatic
? As discussed in
previous articles
, the word virome (similar to the word microbiome for bacteria) refers to the community of viruses that naturally and usually live within us.
Far from causing harm, they form a vital part of our bodies and immune system, existing in symbiosis with us and playing an important role in our healing response.
The COVID coronavirus event has exploited people's ignorance over the nature of the virus and the nature of disease. This is an opportunity for us to educate ourselves, to come out of fear, to understand the base assumptions and deceptions behind the COVID propaganda, and to be prepared when the New World Order (NWO) controllers try to pull their next trick in Operation Coronavirus, the
2nd wave
.