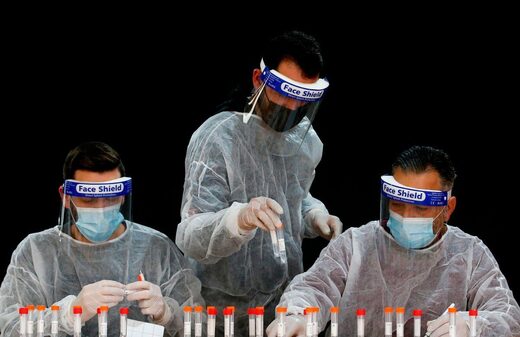 Anyone raising concern about the safety of Covid-19 vaccines faces derision as an 'anti-vaxxer', but the real extremists are those who refuse to hear evidence that something is going badly wrong with this mass experimental intervention. Now a Public Health England report confirms that infections increase during the fortnight after vaccination.
As the vaccination programme began in earnest in January, worrying signs came from care homes, where many of the initial target population of people aged over 80 reside. At Pemberley House in Basingstoke, a third of the residents (24) died of Covid-19 in a home that had previously been free from the disease. Similar reports emerged from Germany.
The clearest indications came from small countries that strove to vaccinate their entire adult population. The British enclave of Gibraltar was supplied with the Pfizer vaccine on 16th January and the elderly were swiftly jabbed.
Suddenly this tiny state, home to 33 thousand, had the worst Covid-19 morality in the world (now 2761 per million). From merely 9 deaths in December, now almost a hundred have died. The health minister angrily denied claims that the vaccine was killing people, but eventually admitted that some deaths had occurred in recipients.