Health & Wellness
Tom Acres
Sky News
Wed, 29 Mar 2023 17:11 UTC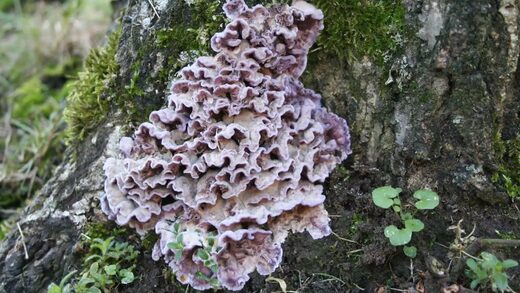 ---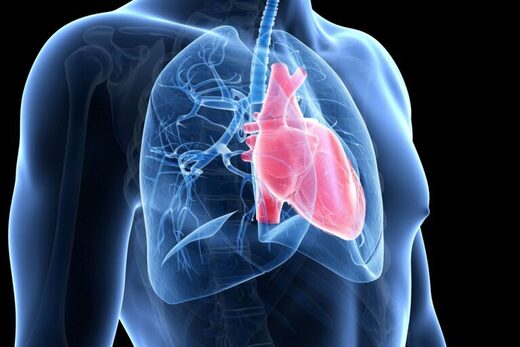 Since the early days of the pandemic there has been a concern that SARS-CoV-2 infection in humans could cause heart inflammation and thus cardiac injury and death. A number of
observational
studies
have appeared to show increased heart problems following infection, though the observational nature of these studies has led to criticism they are confounded and unreliable.
Other
studies
have
not found an increase
in heart problems following Covid infection and have
established
that myocarditis was
not above baseline in 2020
.
Now the lack of relationship between COVID-19 and heart inflammation has been confirmed in a
systematic review
of 50 autopsy studies covering 548 hearts of patients who died of or with COVID-19. While around two thirds of the hearts had SARS-CoV-2 found in the tissue,
none had extensive myocarditis as the cause of death.
Top heart doctor Peter McCullough
comments
on the study - which was published last year - that it "should be the nail in the coffin in ruling out COVID-19 illness as a cause of fatal myocarditis".
"Despite the virus being found in heart tissue, it was not causing significant inflammation,"
he said.
---
Lucy Johnston
Express
Sun, 26 Mar 2023 13:40 UTC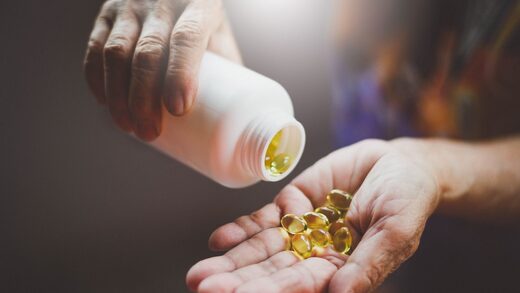 We use your sign-up to provide content in ways you've consented to and to improve our understanding of you. This may include adverts from us and 3rd parties based on our understanding. You can unsubscribe at any time.
More info
All patients suspected of
dementia
should be tested for vitamin B insufficiency, a leading expert says.
Professor David Smith, former Chair of Pharmacology and Deputy Head of the Division of Medical Sciences at Oxford University says patients with early age-related memory loss should be checked for B vitamin and omega 3 levels with a simple blood test.
If levels are inadequate, patients should be prescribed supplements of B6, B12 and B9 (folic acid) together with omega 3 fats which when combined have been shown to slow or halt cognitive decline.
---
Paul Gallagher
iNews
Fri, 24 Mar 2023 13:35 UTC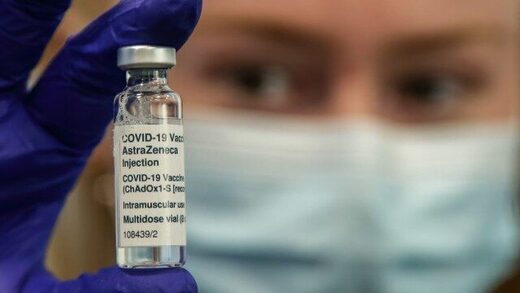 Dozens of patients and families whose lives have been damaged by extremely rare reactions to the Oxford/AstraZeneca covid vaccine have launched legal action against the pharmaceutical company.
While the vaccine is widely credited with protecting many millions of people from the virus,
81 patients died and 364 suffered severe reactions,
some of them resulting in catastrophic injuries as a result of blood clots caused by the jab.
Legal action is now being taken against AstraZeneca by the families of 19 people who died after being vaccinated and 54 patients who
suffered severe reactions
but survived.
Strokes, paralysis and repeated blood clots are among the symptoms of those who suffered very rare but severe reactions to the vaccine
. Many have gone from being fit and healthy to being left struggling to walk and talk, with little hope of getting better.
Comment:
Severe reactions to the covid vaccines
are anything but rare. This is the case moreso with mRNA "vaccines" although we may have seen more had AstraZeneca been more widely adopted vs Pfizer/Moderna.
The latest NHS advice is that Covid-19 vaccination is safe and effective and that it gives people the best protection against
Covid-19
. NHS advice states: "Anyone who gets Covid-19 can become seriously ill or have long-term effects. The Covid-19 vaccines are the best way to protect yourself and others."
---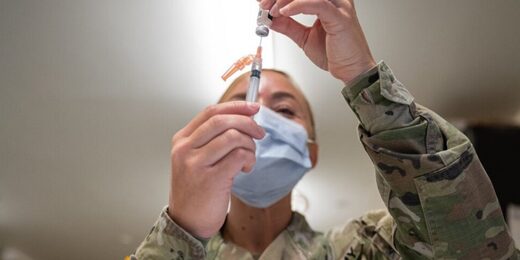 The rate of myocarditis spiked 130% in the U.S. military in 2021, newly disclosed data show. The
Epoch Times
has the story
.
Diagnoses of myocarditis, a form of heart inflammation, jumped 130.5% in 2021 when compared to the average from the years 2016 to 2020, according to data from the Defense Medical Epidemiology Database (DMED).

The data were downloaded by a whistleblower and presented to Sen. Ron Johnson (R-Wis.).

Myocarditis is a serious condition that can lead to death.
---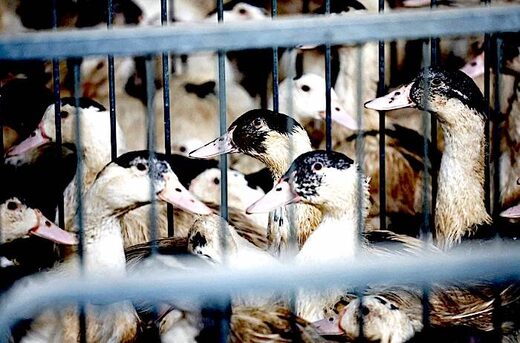 Some of the world's leading makers of flu vaccines say
they could make hundreds of millions of bird flu shots for humans within months
if a new strain of avian influenza ever jumps across the species divide.
One current outbreak of
avian flu known as H5N1 clade 2.3.4.4b
has killed a record number of birds and infected mammals.
Human cases, however, remain very rare,
and global health officials have said the
risk of transmission between humans is still low.
Executives at three vaccine manufacturers — GSK, Moderna and CSL Seqirus, owned by CSL — said they are already developing or about to test sample human vaccines that better match the circulating subtype, as a precautionary measure against a future pandemic.
Others, like Sanofi, said they "stand ready" to begin production if needed, with existing H5N1 vaccine strains in stock.
There has also been a push among companies to develop a bird flu vaccine for poultry, a market potentially far larger than that for humans.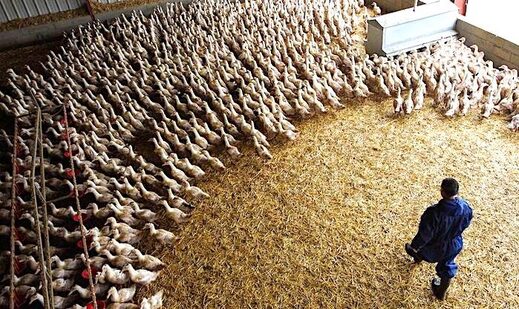 Comment: Human guinea pigs undergoing untested inoculations bode another masked 'vaccine for profit', thus another culling of humanity. Statistics do not back the necessity.


---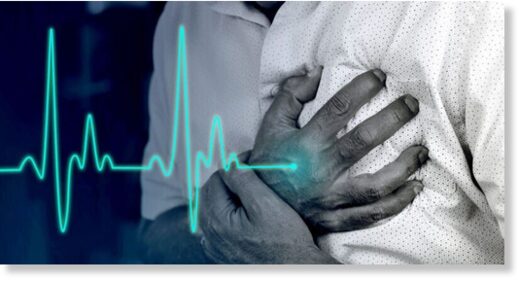 Pfizer and the Centers for Disease Control and Prevention (CDC) withheld evidence that COVID-19 vaccinations led to an increased risk of myocarditis, especially in young males, according to two sets of documents made public this week.
Confidential Pfizer documents
leaked Thursday by Project Veritas show the company had "evidence that suggests patients who receive a COVID-19 vaccine are at an increased risk of myocarditis."
And heavily redacted CDC documents obtained by
Children's Health Defense
(CHD) via a Freedom of Information Act (FOIA) request indicate the agency provided an undercounted figure of post-COVID-19-vaccination myocarditis cases to Israel's Ministry of Health in early 2021.
---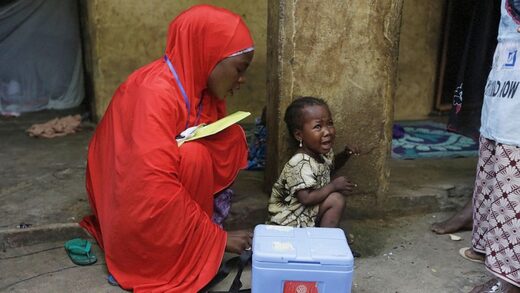 An outbreak of vaccine-induced polio has been declared by Burundian health officials, marking the first time the paralyzing disease has been detected in the East African nation in more than three decades, ABC
reported
.
A four-year-old child in western Burundi who had not been vaccinated and two other children who had come into contact with the child have all tested positive for polio, the Burundi government confirmed
in a statement on Friday.
It was determined that
the virus that caused the children to become ill was a mutated strain of polio originally contained in the oral polio vaccine
.
---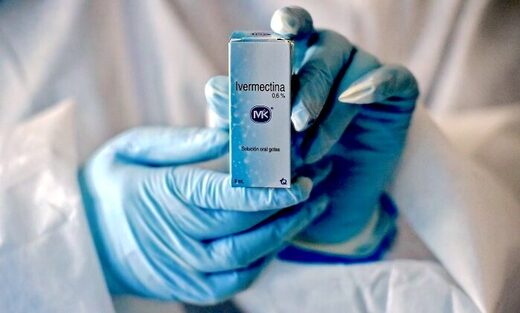 It appears that we live in a reality where doctors are censored and early treatments such as ivermectin are banned, apparently to ensure public confidence in the government's vaccine rollout is not undermined.
AHPRA and National Boards
threatened doctors with regulatory action
on March 9, 2021 if they made any statements that 'undermined public confidence in the vaccination rollout'.
The TGA [Therapeutic Goods Administration] also banned ivermectin's use for the prevention or treatment of Covid in September 2021 because, according to the TGA, if people had access to it they
may not get vaccinated
.
Are we seeing a trend?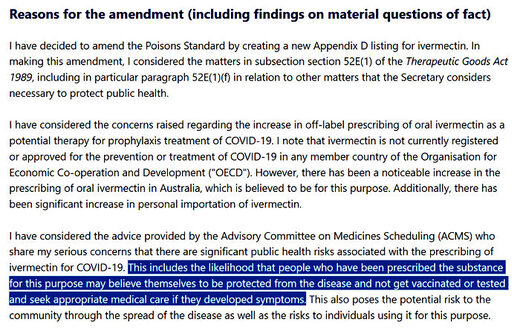 In whose interests are decisions really being made? Ivermectin is safe, cheap, fully approved, and has been shown effective in the prevention and treatment of Covid, as will be demonstrated.
---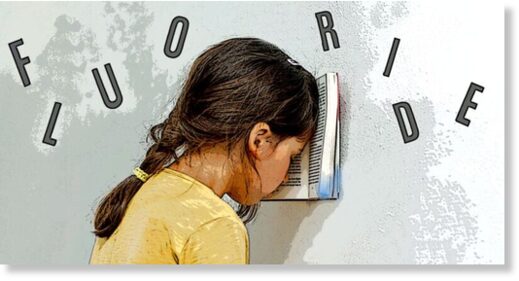 The National Toxicology Program (NTP) on Wednesday released a
draft report
linking prenatal and childhood fluoride exposure to reduced IQ in children, after public health officials tried for almost a year to block its publication.
The U.S. Department of Health and Human Services (HHS) and the Centers for Disease Control and Prevention (CDC) initially
blocked the NTP
from releasing the report, according to emails obtained via a Freedom of Information Act (FOIA) request.
But a
court order
stemming from
a lawsuit
filed by Food and Water Watch against the U.S. Environmental Protection Agency (EPA) forced the report's release this week.
---