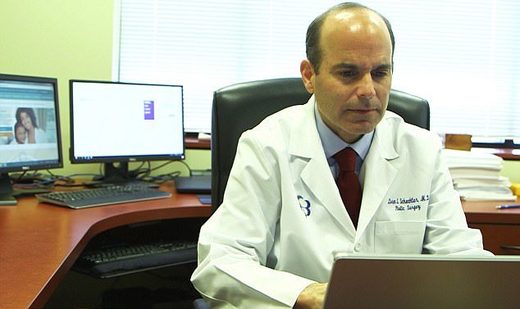 The first ever data on gender reassignment surgeries in the United States shows demand is skyrocketing.
The American Society of Plastic Surgeons found a nearly 20 percent increase in vaginoplasties, phalloplasties, top surgery and contouring operations in just the first year of reporting.
In 2016, more than 3,200 surgeries were performed to help transgender patients feel more like themselves.
Surgeons in the field
claim that figure is a conservative estimate - and would likely three times higher if all hospitals had a uniform way of documenting such surgeries.
And they believe
celebrity transitions have been a driving force in this shift.
'It's only in the last couple of years that we've seen this dramatic increase in demand for procedures, it's certainly a subject that's more talked about,' Dr Loren Schechter a board-certified plastic surgeon who's been practicing gender-reassignment surgery for two decades, told Daily Mail Online.