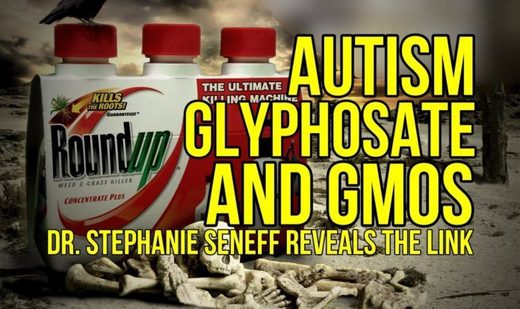 After the World Health Organization declared Monsanto's Roundup active ingredient glyphosate as "probably carcinogenic," Monsanto have actively chased lawsuits for defamation. Now, a new study has demonstrated damming correlations between the increased use of the herbicide and the increase of autism in the same decades.
Whether from vaccines laced with mercury or from diet or pesticide use, autism today is vastly on the rise in children. Disturbing figures attributed
one in 68 children
as having an autism spectrum disorder, according to the CDC in 2014. In 2008 it was
1 in 88
, and in 2000, the figure was
1 in 150
for those born in 1992.
The CDC still maintains a 2014 figure as current statistics, placing one percent of the population as having autism spectrum disorder, however, publications suggest the figure is now
1 in 50
.