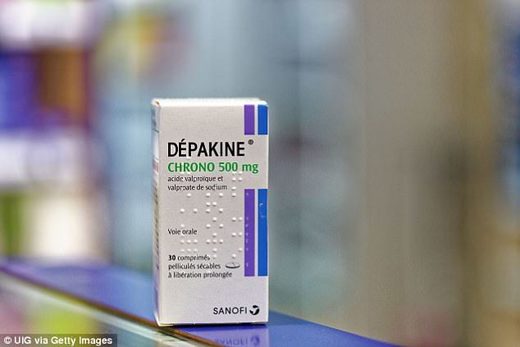 Thousands of angry mothers believe they were deceived about the risks of taking scandal-hit epilepsy pills during pregnancy.
Nearly 20,000 babies have been born with disabilities since sodium valproate was introduced in the 1970s, figures show.
The drug can cause severe birth defects, including spina bifida, where the spinal cord doesn't form correctly, and heart and genital defects.
Sodium valproate is only recommend during pregnancy if there is no better option to control symptoms of their epileptic seizures.
But scores of women say they weren't warned of the extent of the risk. They are now set to provide evidence to a European drug regulator.
Julie Marjot, from Norfolk, told the
BBC
doctors waited until her last child was born to reveal the controversial pills harmed three of her four children.