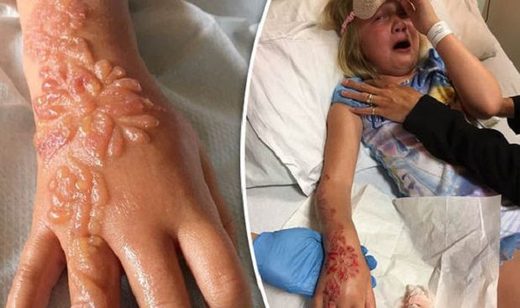 Primary school pupil Madison Gulliver was on a family break to a plush hotel in Hurghada when her father Martin allowed her to have the temporary tattoo on her arm at the four-star hotel.
The floral pattern stretched from her fingers on her right hand, all the way up her arm to her elbow.
But
less than a few hours after having the tattoo she complained of the design being itchy, and it quickly erupted into painful, bright red blisters.
The youngster was rushed to hospital where
she had to have the chemical burns cut away in a specialist unit, leaving her with nasty scars along her arm.