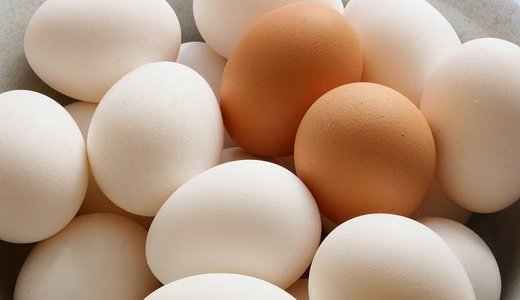 Egg production in the U.S. is pretty impressive: 50 billion
eggs
per year, but unfortunately that large number is achieved through the use of industrial agriculture, namely
concentrated animal feeding operations
(CAFOs).1
About 70 percent of the eggs produced are sold as is, while the rest have their shells removed for conversion into both liquid and dried egg products, sometimes with just the whites (as the yolks have been touted as causing heart disease).
Iowa, Ohio, Pennsylvania, Indiana and California are the biggest producers, and the U.S. is the largest egg-producing country in the world.
Some people say brown eggs are better for you because they contain more nutrients. Others are convinced they're better for cooking fluffy things like quiches, while white eggs are better for baking cakes. Then there are those who believe just the opposite.
What's the real difference between brown eggs and white eggs? One expert says that there's no difference on the inside, nutrition-wise, whether the egg is brown or white (although the way the chickens are raised can change that).