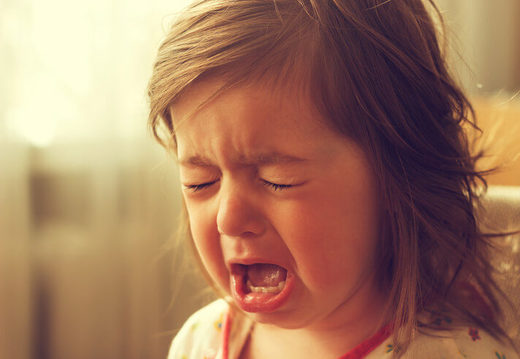 Kids out of control? New evidence suggests that a disrupted gut microbiome could be partly responsible for unruly behavior in children. Read on to learn how the brain develops, the role of the gut in this process, and how bad temperament in early childhood might be associated with gut dysbiosis.
Parents often complain about the "terrible twos," which more often than not turn into the "terrible threes and fours." Ritalin is one of the most prescribed drugs to children, and the number of prescriptions doled out for attention-deficit/hyperactivity disorder (ADHD) is increasing each year.
Beyond just attention and ability to focus, temperament also includes characteristics like introversion and extraversion, self-control, adaptability, intensity, and mood. Ratings of temperament in early childhood are good predictors of personality, behavior, and risk for psychopathology in later childhood, adolescence, and adulthood
(
1
).
Previous articles on my blog have covered the basics of the
gut - brain axis
and
how microbes can control food cravings
. In this article, I will focus on how microbes might influence temperament in children, though much of what I will cover
applies to adult behavior as well.
The developing brain
The development of a child's brain lays the foundation for all future behavior and learning. In the
first few years of life, an estimated 700 to 1,000 new synapses (connections between neurons) form every second
(
2
)
. After this period of rapid growth and proliferation, the number of synapses is reduced via a process called pruning. During pruning, specialized immune cells of the brain called microglia break down synaptic material. This allows other connections to be strengthened and become more efficient. Studies have shown that pruning by microglia is essential for normal postnatal brain development
(
3
)
.