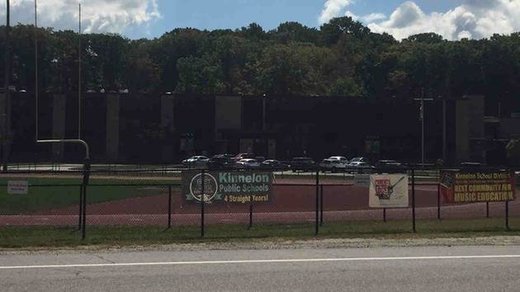 The first outbreak seemingly came out of nowhere in late August: Fifteen football players from Don Bosco Prep in Ramsey had come down with coxsackievirus, also known as hand-foot-and-mouth disease, forcing the cancellation of the team's final scrimmage.
Thirteen days later, a similar eruption of HFMD struck 16 miles away at
Pequannock High School
, postponing the football team's season-opener.
And now this week comes news of the the latest developments: More sudden outbreaks of HFMD among soccer players at
Kinnelon High
and
Hunterdon Central High
, schools located 55 miles apart in different counties.
The discoveries bring the total of HFMD cases to four schools in four communities in less than three weeks.
The emergence of the highly contagious virus has medical experts questioning why the outbreaks are happening and wondering how many more school districts will become infected. Meanwhile, Michael Prybicien, an athletic trainer with Sports Safety International, called the outbreaks "unprecedented."
"It's getting a little crazy," Prybicien said. "I haven't heard of multiple schools in New Jersey getting this specific virus. This virus is one that hasn't spread through locker rooms or schools in the past."