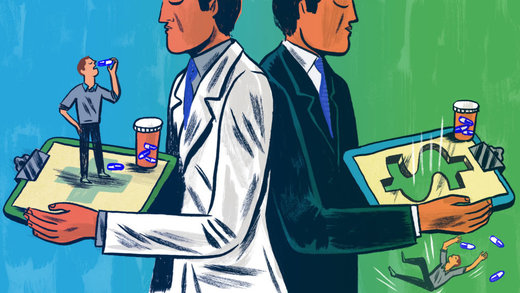 For years, ethicist Arthur Caplan warned medical researchers that paying businesses to evaluate their
clinical trials
was a bad idea.
He condemned trials that didn't rely on hospital or academic review boards — long the gold standard in science — and argued that for-profit review boards were out to make a buck, not protect patients.
Today, Caplan sits on the advisory board of WIRB-Copernicus Group, the largest commercial institutional review board, or IRB, in the country.
He says he had no choice.
"This shift to commercial IRBs is, in effect, over," said Caplan, who heads the division of bioethics at New York University Langone Medical Center. "It's automatic and it's not going back."
Institutional review boards — which review all research that involves human participants — have undergone a quiet revolution in recent years, with many drug companies strongly encouraging researchers to use commercial boards, considered by many more efficient than their nonprofit counterparts.
Commercial IRBs now oversee an estimated 70 percent of US clinical trials for drugs and medical devices. The industry has also consolidated, with larger IRBs buying smaller ones, and even private equity firms coming along and buying the companies. Arsenal Capital Partners, for example, now owns WIRB-Copernicus Group.