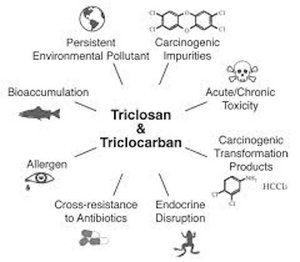 Some people love to hate government regulations. Many believe they're just bureaucratic barriers that waste our time. But the Food and Drug Administration just passed a new regulation that'll actually protect us, and may save you a few bucks and an unnecessary purchase at the store.
If you're one of the millions of Americans who buys
antibacterial soaps
, you've been, at a minimum, duped. But more importantly, you've been exposed to harmful chemicals.
Antibacterial soaps sound good. After all, no one wants to imagine their hands teeming with bacteria.
We are utterly covered in microorganisms. That idea grosses us out, and some of that bacteria can make us sick. Kill them all, we think.
But in reality, we couldn't survive without beneficial bacteria, some of which help
protect our immune system
.
And antibacterial soaps are no better at preventing disease than regular soap and water.