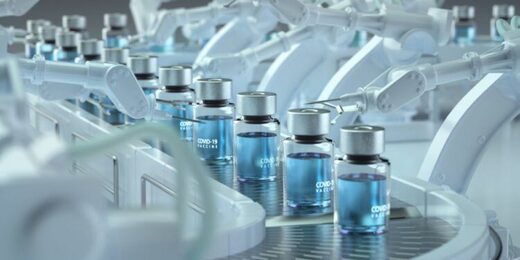 On December 8th 2020, June Raine, Head of the MHRA,
assured
us all that "no corners have been cut" when the Government gave Temporary Authorisation to the Pfizer Covid vaccine. Based on the evidence from another of my FOIs to MHRA, it's hard to see how that was an honest statement.
Before I go on, a bit of background. Most development trials in any sector use a product made using small-scale manufacturing facilities or a lab. You don't want to invest in mass production (new machines and tooling and maybe a new factory) until you've got confidence in the design. On the other hand, scaling up production creates new risks. It's a huge subject but to keep it simple just imagine scaling up from making a dozen cup cakes in your kitchen to producing thousands to sell in the shops. You'd encounter massive problems obtaining, measuring and mixing the large amounts of ingredients.
They might have to come from multiple sources and you'd have to assure yourself they were equivalent. Mixing large amounts homogeneously in large vats is harder than in a pudding bowl and cooking them in your kitchen oven. You might have to change the actual production process and even add or substitute new ingredients. There's a high risk that you'll end up with 'different' cup cakes. So unless you compare test results from the first full production batch with the results from the cup cakes you made in your kitchen, you are flying blind.