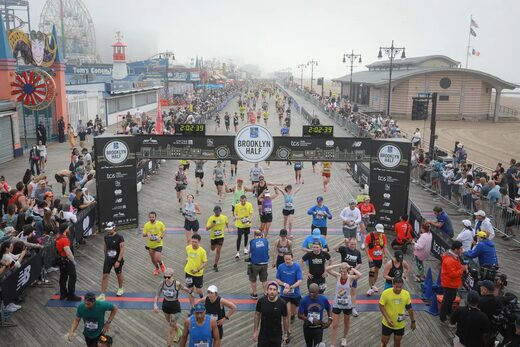 One runner died Saturday morning after finishing the
Brooklyn Half Marathon,
authorities said.
The 30-year-old man, who was not identified, possibly suffered cardiac arrest around 9 a.m. and was taken to Coney Island Hospital where he was pronounced dead, according to the NYPD.
The runner collapsed after finishing the race, according to the New York Road Runners club which held the event. The runner fell on the boardwalk, a source said.