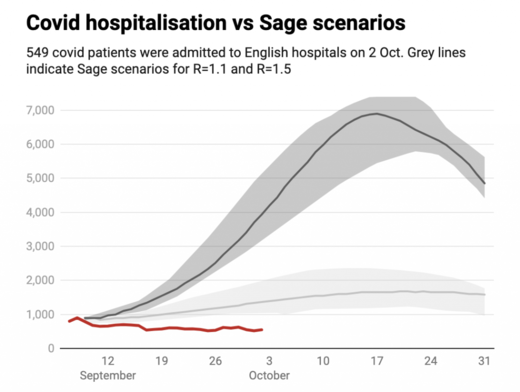 Covid cases in the UK have dropped for a fifth day in a row, official figures revealed today. Another 35,077 positive tests were recorded across Britain, down 7.6 per cent on last Monday.
The decline follows nearly two weeks of rising infections, fuelled by millions of pupils returning to classrooms last month.
Meanwhile, 33 deaths were registered among people who tested positive for the virus in the last 28 days. It marks a week-on-week drop of 17.5 per cent. No Covid hospitalisation figures were provided for the UK as a whole — but that trend has also been falling.
The fatality figure lags several weeks behind infections because of how long it can take for infected patients to become seriously ill.