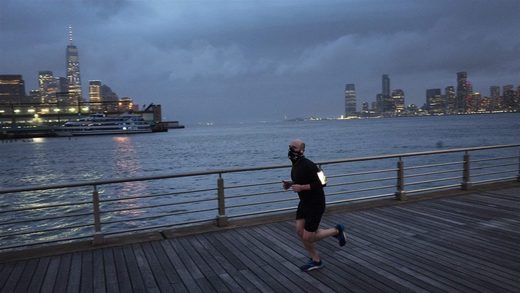 At Provident Behavioral Health in St. Louis, people who called the helpline at the beginning of the pandemic were
fearful, even panicked.
"Nearly everyone expressed fear. Fear of catching the virus, fear of the future, fear of the unknown and fear of not knowing how to cope with their feelings,
" said Jessica Vance, who manages the Disaster Distress Helpline at Provident.
Now people's calls and texts, which have leveled off in the past couple of weeks, are more about their isolation and depression.
Nationwide, mental health call and text centers, the first lines of defense for many people feeling jittery during a crisis, offer an early picture of how Americans are coping with the coronavirus pandemic.
Many crisis centers are reporting
30% to 40% increases in the number of people seeking help
. The helpline at Provident is experiencing a tenfold increase compared with this time last year, when no national disaster was occurring. So far, the nation's most heavily used helpline, the National Suicide Prevention Lifeline, has not seen a spike in call volume.
But mental health experts predict an avalanche of mental health needs as the pandemic progresses.