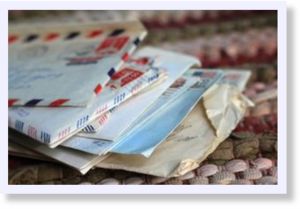 U.S. Food and Drug Administration recently received more than 180,000 hand-delivered letters from citizens concerned about proposed FDA action on antibiotic use in animals. These concerned citizens represent people who see a connection between the use of antibiotics in animal agriculture and an increase in human resistance to the same life-saving drugs. The letters were delivered on the eve of the Aug. 27 cut-off date for public comment on the issue.
A broad coalition of organizations encouraging new FDA regulatory guidelines collected and delivered the letters. The groups include the Center for Food Safety; Center for Science in the Public Interest; CREDO Action; FamilyFarmed.org; Farm Aid; Food & Water Watch; Food Democracy Now!; The Humane Society of the United States; Organic Consumers Association; and Union of Concerned Scientists. A press release from the Center for Food Safety describes these organizations as "committed to saving antibiotics as pillars of public health in the United States."


Many consumer advocates and health professionals agree that the widespread use of antibiotics in animals intended for human consumption may have contributed to a spike in human antibiotic resistance. In mid July, Dr. Joshua Sharfstein, Deputy Commissioner of the FDA, testified before Congress on the issue of antimicrobial resistance.
"FDA concludes that the overall weight of evidence available to date supports the conclusion that using medically important antimicrobial drugs for production purposes is not in the interest of protecting and promoting the public health," he explained. "Developing strategies for reducing antimicrobial resistance is critically important for protecting both public and animal health."