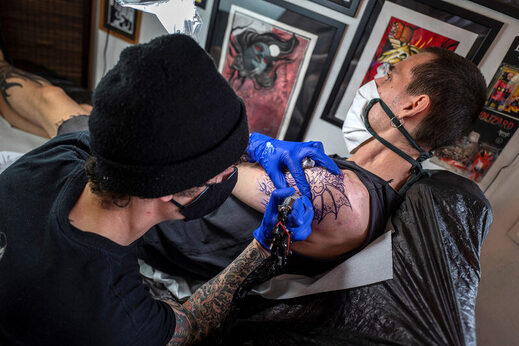 Tattoo artists in Europe are
fighting
a new ban on two commonly-used green and blue pigments, saying that losing these ink ingredients would be a disaster for their industry and their art.
Meanwhile, in
the United States, where about
a third of Americans
have a tattoo, tattoo ink is almost completely
unregulated
and there's little known about what's in tattoo ink.
Some artists here say the European restrictions don't make any sense.