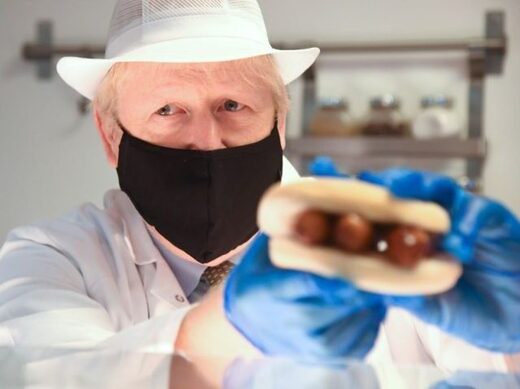 Britain's 'Food Czar' Henry Dimbleby has warned that a
'meat tax'
may be necessary in the future to save the planet, even though it might cause riots.
Great. Just what we all need. A multi-millionaire Old Etonian child of privilege, scion of that quintessentially Establishment BBC dynasty the Dimblebys, lecturing us that our meat needs to be made more expensive because... reasons.
Look, I've known Henry Dimbleby for years and he's a perfectly nice, decent, well-meaning chap. We cut our teeth as journalists at the same newspaper diary. Then Henry went on to found the Leon chain of takeaways which do posh fast food - and which he recently sold out for many millions. I don't begrudge him his financial success: I'm sure he worked hard for it and the food at Leon is very good. But I'm at a loss as to how any of this renders him remotely suitable to decide how much you and I should properly be paying for our burgers or our chicken breasts.