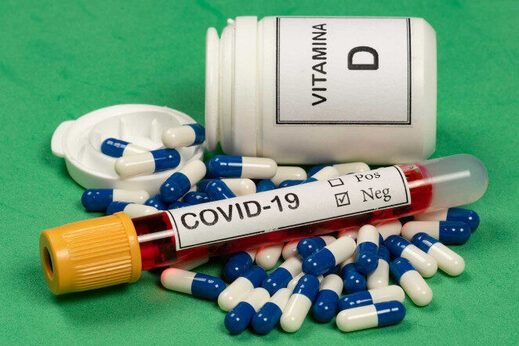 More than 80 percent of 200 patients hospitalized in Spain with COVID-19 had low levels of vitamin D
, a new study found.
The study, which was
published Tuesday
in the Journal of Clinical Endocrinology & Metabolism, found that the majority of patients being treated for COVID-19 at a hospital in the northern city of Santander suffered from a deficiency of vitamin D.
Researchers at the University of Cantabria determined that just 82 percent of the 216 patients had inadequate levels —
compared to around 47 percent of people in a control group who didn't have the virus.
The vitamin, which promotes healthy bones and supports immune system function, is produced by the body naturally when it's exposed to sunlight, though it can also be obtained from eating foods such as fatty fish, egg yolks, mushrooms and cheese.
Patients with deficiencies of the sunlight vitamin in the study were also more likely to have hypertension and heart disease, as well as experience longer hospital stays.