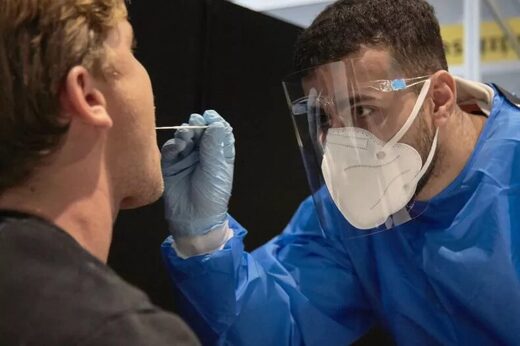 Omicron coronavirus infections may provide individuals with increased protection against the Delta variant and pave the way for Delta to eventually become displaced, according to a new study published in South Africa.
Researchers from the Africa Health Research Institute (AHRI)
conducted a small study
and found that
people who are infected with Omicron
, especially those who are vaccinated,
gain stronger immunity against Delta.
The research involved 13 Omicron patients, seven of which were vaccinated and one who had received a booster shot.
To conduct the study, the scientists measured how well participants were able to neutralize Omicron and Delta upon enrollment, and 14 days later. During that time-frame, they found that neutralization of Omicron generally increased 14-fold, while Delta neutralization increased 4.4-fold.
According to the paper, vaccinated participants "were able to mount a better neutralizing response against Delta" while those who were unvaccinated had "more variable" responses.