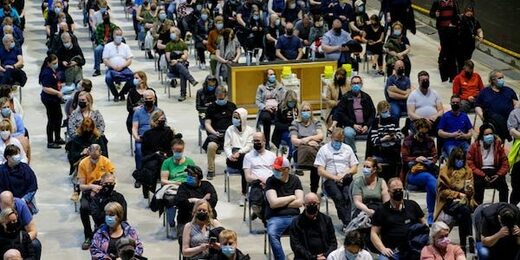 Those new results may explain why the probability of infection and re-infection seem to increase in direct proportion to the number of injections.
As early as 2020, various scientists voiced their concern that a vaccination campaign in the middle of a pandemic might do more harm than good. They were promptly branded conspiracy theorists, smeared and then removed from social platforms, and vilified in the mainstream media.
The development of the pandemic during the past year or so has made it clear they were probably right. It is now evident that the vaccines do little to protect against infection, and in fact, new research keeps appearing that indicates how, over time, they can have an
opposite
effect.
A new
study
of immune reaction raises even graver concerns about the consequences of the vaccination campaign. Like other such studies, it shows how vaccination spurs the production of immunoglobulin antibodies (IgG) in large quantities, which is certainly what they are intended to do. This study, however, delved deeper, looked at which
subtype
of IgG antibody the body actually produced following vaccination, and found a huge increase, especially after the third injection, of the IgG4 antibody subtype. Under normal circumstances, IgG4 is less than 5% of IgG antibodies in the body, but after the third vaccine dose, it increased to a fifth of all IgG antibodies. When the triple-vaccinated then got reinfected, the percentage of this subtype increased even more, reaching half of the body's antibodies against the spike protein.