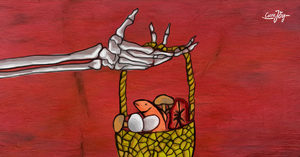 Even when you eat a balanced, whole-food diet similar to the one presented in my
nutrition plan
, you may still fail to get the right balance of vitamins and minerals your body needs for optimal health. Because many factors contribute to your body's ability to derive nutrients from the food you consume, you may eat a healthy diet and still lack proper nutrition.
Changes in animal feed, climate, farming and food-processing methods, soil conditions, water quality and weather patterns, as well as increased use of genetic engineering and toxic pesticides, can have a negative effect on the quality of food available.
Your age, genetics and health conditions such as digestive issues also impact your body's ability to absorb nutrients from your food. Often, vitamin and mineral deficiencies can be difficult to identify because you may not develop symptoms until the deficiency has become quite pronounced.