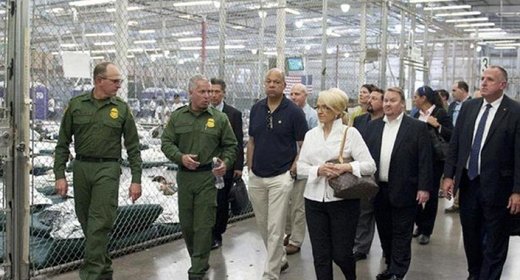 Arizona is in the midst of the largest current measles outbreak in the U.S. — and health officials are blaming unvaccinated workers at a federal immigration facility.
Officials have confirmed 22 cases of measles in the state since late May, and they all can be traced back to the Eloy detention center, a privately managed Immigration and Customs Enforcement (ICE) facility,
reported the Associated Press
.
The Pinal County health director said the outbreak probably started with a migrant,
but all the detainees have since been vaccinated.