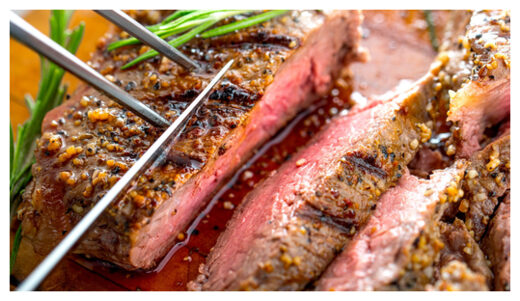 I'm sure we've all heard at one point or another that red meat is bad for our health. It's one of the dogmas that's been spouted by government health authorities for decades. Back in 2015, the WHO declared red meat to be a carcinogen. Here in Sweden, the Public Health Authority recommends that people limit intake of red meat to 500 grams per week. Personally, I probably eat at least twice that, so I guess I'm in big trouble.
The problem with these
recommendations is that they are based on little to no evidence, mainly very low quality observational studies that show a marginally increased risk of cancer with increased red meat consumption, and debunked hypotheses, such as the cholesterol hypothesis (a.k.a. the diet-heart hypothesis), which states that saturated fat and cholesterol in the diet causes heart disease.
If saturated fat and cholesterol in the diet cause heart disease, then foods that contain a lot of these things, like red meat, should logically cause heart disease. But we now know that the cholesterol hypothesis is nonsense,
as I've written about previously
(although it lives on as a kind of zombie-hypothesis, in accordance with the principle that science advances one funeral at a time).
I think you can already guess what my personal biases are on the red meat issue. I'm
inherently skeptical of the idea that red meat is unhealthy, for the simple reason that it has constituted a major part of our diets for at least the last couple of million years. Evolution generally doesn't produce animals that become sick from the main components of their diets.
But maybe evolution decided to make an exception when it comes to humans. Luckily, three articles were published in the
Annals of Internal Medicine
in November 2019, all by the same group of researchers, that help shed light on whether red meat is bad for our health. The researchers received no specific funding and reported no conflicts of interest. Just to be clear before we begin, in case anyone is uncertain of the definition, red meat is meat that comes from mammals, in other words, cows, pigs, sheep, and so on.