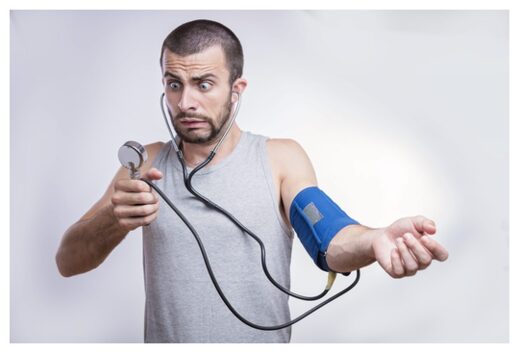 High blood pressure is probably the most prevalent disease in the western world. The WHO estimates that
at least 20% of the world's adult population has high blood pressure
(a.k.a. hypertension), which is usually defined as a systolic blood pressure over 140 mmHg and/or a diastolic blood pressure over 90 mmHg (the systolic pressure is the pressure in the arteries when the heart is contracting, while the diastolic pressure is the pressure when the heart is relaxing).
The reason high blood pressure is considered a bad thing is because it is harmful to lots of different organs. It damages the arteries, leading to heart attacks and strokes. It damages the heart muscle, leading to heart failure. It damages the kidneys, resulting in kidney failure.
A problem is that in 90% of cases, no specific cause can ever be identified. This is known as essential hypertension, which is a rather odd name, since there doesn't seem to be anything essential about it.
Hypertension is non-existent among primitive hunter-gatherers, suggesting that there is something about our western lifestyle that causes it.
But rather than figuring out what in the diet and lifestyle is causing the high blood pressure, and doing something about that, most people would supposedly rather take a pill every day for the rest of their lives and be done with it.
Which is why we have a bazillion different blood pressure lowering drugs, and why many people with "essential" hypertension are on two or three or even four of these drugs at the same time.
It might surprise you to learn that
when blood pressure lowering drugs were first introduced to the market and prescribed to patients, there was little evidence that they actually helped the patients live longer.
They were introduced solely based on the fact that they lowered the blood pressure, which was assumed to be a good thing. But here we have a bit of a problem, because if the body decides to increase the blood pressure, there is probably an underlying reason. That reason might be that certain organs don't think they're getting sufficient oxygen, and are therefore telling the circulatory system to work harder in order to increase the level of oxygen delivery.