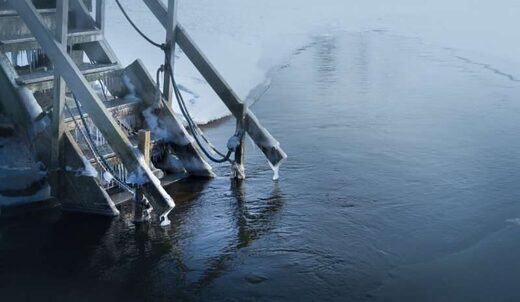 The Scandinavian winter swimming culture combines brief dips in cold water with hot sauna sessions
— and now, a study of young men who participate regularly in these polar plunges finds that winter swimming may allow the body to adapt to extreme temperatures. The findings, publishing October 11 in the journal
Cell Reports Medicine
, suggest that
routinely alternating swims or dips in chilly water with sauna sessions might affect how brown fat, also known as brown adipose tissue (BAT), burns energy and produces heat
.
"Our data underscore that BAT in adult humans is part of the collective body temperature regulation system in collaboration with skeletal muscle and blood flow,"
says senior study author Camilla Scheele of the University of Copenhagen. "Regular
winter
swimming combining cold dips with hot sauna might be
a strategy to increase energy expenditure, which could result in
weight loss
if compensatory increase in food intake can be avoided."