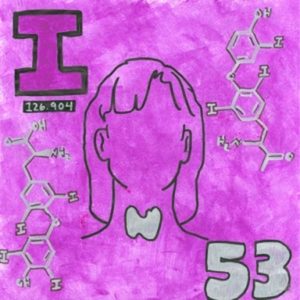 A recent article in the
New York Times
(July 25, 2017) asked the question, "How important is iodized salt to the American or European diet?"
The answer to the question was convoluted. At the beginning of the article the author stated, "Most Americans who eat a varied diet get enough iodine even if they don't use iodized salt."
This statement is a perfect example of "fake news." According to the National Health and Nutrition Examination Survey,
U.S. iodine levels have fallen nearly 50% over the last 40 years.
(1)
And, studies of women of childbearing age show that nearly 60% of U.S. women are deficient in iodine with over 10% severely deficient.
(2)