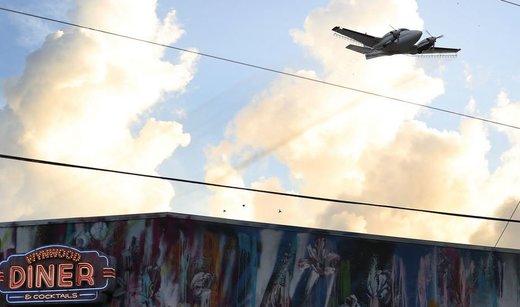 According to shop owners and managers in the town of Wynwood, Florida - also known as the "Zika Zone" - the area has been noticeably empty of the usual crowds that form to see the local murals and shop at local businesses.
The slowdown in pedestrian traffic coincides with the intensified effort by the state of Florida to combat the mosquitoes which carry the Zika virus by blanketing the town of Wynwood with insecticide.
"
It's actually been pretty much a ghost town
," an eclectic plant shop owner in the area, who was only able to make one sale on an otherwise busy Saturday,
told CBS Miami
.
Yesenia Candelario at Marine Layer told CBS that it was a "very slow, quiet weekend in the trendy, artsy enclave."