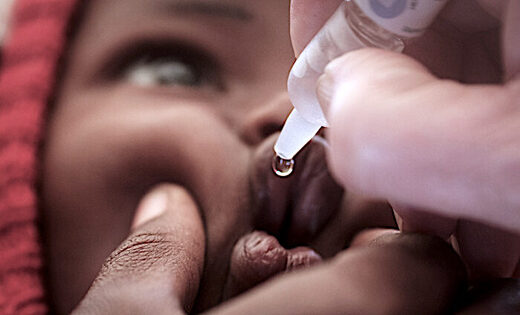 Health officials in South Sudan on Thursday confirmed
a new outbreak of polio, just months after declaring the wild version of the deadly virus eradicated in Africa's youngest country.
The health ministry said
15 cases of vaccine-derived polio
- a form of the illness which occurs in rare incidents
when the weakened virus in the vaccine mutates
- had been identified in the country's northwest.
"Yes, there is an outbreak of vaccine-derived polio, and the Ministry of Health and its partners are working on it, and
I think it is under control,"
the ministry's director general for preventative health services, Dr John Pasquale Romunu, told reporters.
"It has affected quite a number of counties and states."
On August 25, South Sudan was among four African nations to receive confirmation that wild poliovirus had been eradicated within their borders - allowing the World Health Organization (WHO) to declare the entire continent free of the crippling disease.
It was just the second time a deadly virus had been declared eradicated in Africa since smallpox 40 years earlier.
But the fanfare was short lived.
Just two days later the UN confirmed that more than a dozen cases of vaccine-derived polio had sprung up in nine states across Sudan.