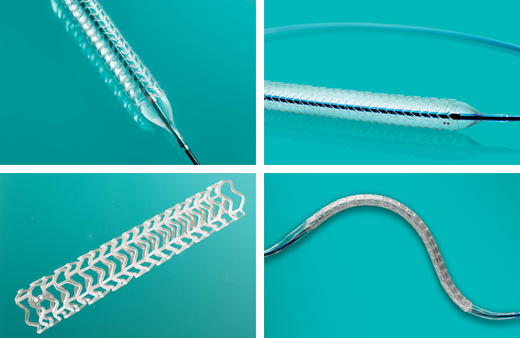 In a
New England Journal of Medicine (NEJM)
editorial published last week, Debabrata Mukherjee, M.D., provides expert commentary on bioresorbable stents, an alternative to the traditional stents used in patients with cardiac conditions. In his editorial, Dr. Mukherjee encourages cardiologists to continue using conventional drug-eluting stents, instead of the newer bioresorbable option.
Conventional stents have had their drawbacks for years. Made of stiff metal, the round, tubular structure is inserted into a narrowed artery to open up the pathway and improve blood flow. The drug-eluting stent is a step above this bare-metal structure; it's a device coated in an anti-tissue growth medication that's slowly released into the bloodstream upon insertion, preventing any recurrence of blockage.
"If you think about it,
stents are pieces of metal that are permanently placed into the heart and people were not born with metal in their hearts; it's not norma
l and it may sometimes cause problems," Dr. Mukherjee explains. "Just by being there, the stent will affect the blood vessel lining."
Blood clots and scar tissue are more likely to form where a stent has been placed
. There's also a possibility that the stent will fail and the artery will become blocked again at the same location, an effect known as restenosis.