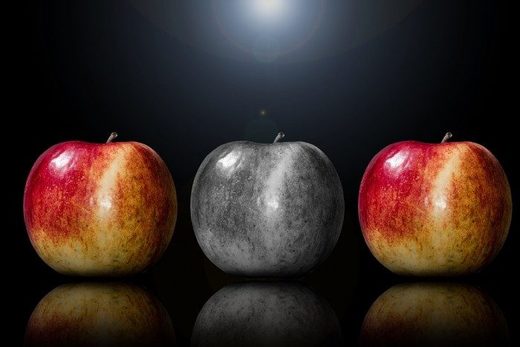 If a food company invented a new version of a typical food and then packaged it in a box without the ingredients etc. listed on the packaging, there would be quite the outcry.
So why is it that Okanagan Speciality Fruits is allowed to market a new variety of GMO apples without telling people the reason they're so "special" is that they are genetically modified?
While the fruit won't be explicitly labeled as a GMO product, that information will be available by scanning a QR code on the packaging. "We are selling it under the Arctic brand and we've had a lot of press and attention, so I assume most people will know what it is," company founder Neal Carter said. (source)
Note Neal Carter's words: "most people will know what it is."
So how, exactly, will "most people know" that the fruit they're buying has been tampered with? Are we actually supposed to carry around a QR scanner at the store to figure out what the heck we're buying?