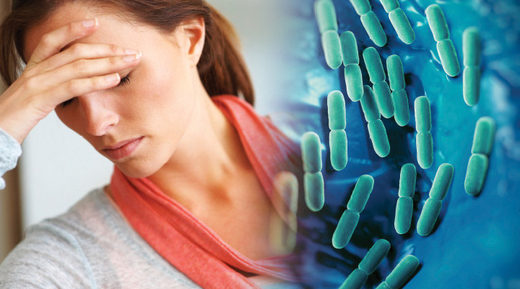 Prenatal exposure to a mother's stress contributes to anxiety and cognitive problems that persist into adulthood, a phenomenon that could be explained by lasting -- and potentially damaging -- changes in the microbiome, according to new research in mice.
When pregnant mice were exposed to stress in the study, it appeared to
change the makeup of the bacteria in both their guts and placentas, as well as in the intestinal tracts of their female offspring,
researchers at The Ohio State University found. And those microbial changes lasted into adulthood.
On top of that, the mice with stressed mothers struggled in tests aimed at gauging anxiety and cognitive health compared with female offspring of mice that were not stressed during pregnancy. And
markers of inflammation increased in the placenta, the fetal brain and the adult brain of the offspring
while a supportive protein called brain-derived neurotrophic factor (BDNF) decreased.
"More and more, doctors and researchers are understanding that naturally occurring bacteria are not just a silent presence in our body, but that they contribute to our health," said Tamar Gur, the lead researcher and assistant professor of psychiatry & behavioral health, neuroscience and obstetrics & gynecology at Ohio State.