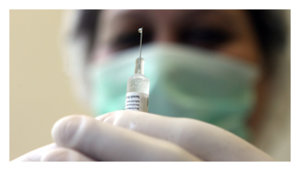 Vaccination rates in Australia have hit an all-time high after the government introduced a
"No Jab, No Pay" program, which withholds up to $15,000 of a parent's income for those who refuse to have their children immunized.
The campaign launched on January 1, and has resulted in 5,738 children being vaccinated for the first time, and another 148,000 receiving booster shots,
Science Alert
reported.
Citizens can still "conscientiously object" to vaccinating their children for religious or philosophical reasons, but they will take a huge hit to their wallet if they do so, without exception.
Families had until March to comply with the program before their Child Care Benefits, Child Care Rebates and Family Tax Benefits would be cut.
The new policy also prevents parents from enrolling unvaccinated children in child care, pre-school, or kindergarten.
Vaccination rates had fallen to such a historically low level, that we were seeing the reemergence of diseases that we had been free of for years," Social Services Minister Christian Porter told
ABC News
.