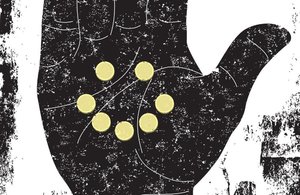 Headlines about opioid addiction and overdose have obscured a prescription-driven "shadow epidemic" of benzodiazepine misuse and addiction.
Although opioid addiction and overdoses are getting most of the headlines, a parallel process is underway with a sharp rise in benzodiazepine prescribing, with significantly higher numbers of prescriptions and dosages being written in recent years. A shared dynamic is connected to the fact that the evaluation of pain, for which opioids might be prescribed, and anxiety, for which benzodiazapines might be prescribed, are both based on the self-report of the patient as opposed to objective measures. This makes it very difficult for physicians to ascertain the risk/benefit ratio when prescribing. Charles Sigler highlights the issues providers are facing...Richard Juman, PsyD
I once knew a woman who had an anxiety disorder. She also abused benzodiazepines. She was able to conjure up a panic attack in a doctor's office and walk out with a prescription for the benzo of her choice. At one time, she had four concurrent prescriptions for these anti-anxiety medications. Another person I know of has a 10-year history of using benzodiazepines, at close to the maximum recommended dose. When he had an unexpected short-term hospital stay, the treating physicians were reluctant to continue prescribing benzodiazepines at such a high level while he was in the hospital. When he returned home, in case his medical issue resulted in another unexpected stay, he put together an emergency hospital kit with various things—including extra benzodiazepines.