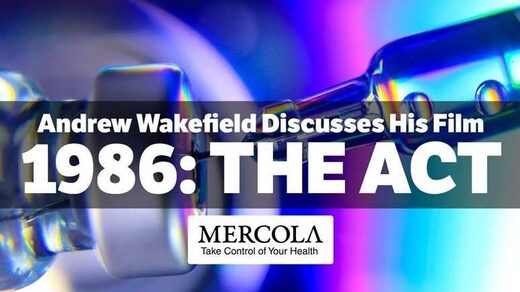 In this interview, Dr. Andrew Wakefield discusses the documentary
1
"
1986: The Act
," which he produced. He also co-wrote and directed Del Bigtree's film "
Vaxxed
," which discloses the conspiracy within the U.S. Centers for Disease Control and Prevention to withhold information about vaccine harms.
Wakefield is now doing a tour promoting "
1986: The Act
," which is the best documentary I've ever seen on this topic. It's also one of two full-feature films included in the ticket price for the National Vaccine Information Center's
international public conference on vaccination
,
2
which will be held online October 16 through 18, 2020.
If you haven't signed up for that event yet, I encourage you to do that now. If you want to watch the film now, it's available online at
1986theact.com
. A trailer is provided at the end of this article.