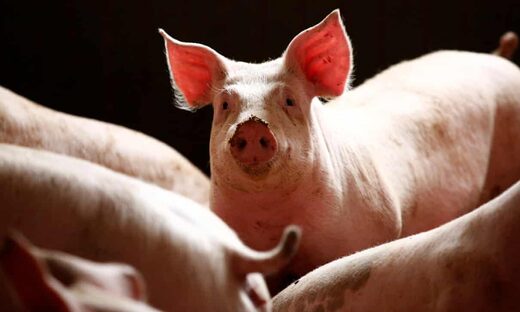 Hundreds of thousands of pigs have been culled by Nigerian farmers in response to an explosion of African swine fever (ASF). The outbreak began around Lagos and parts of neighbouring Ogun state earlier this year, pig farmers say, but has now spread to many other parts of the country.
In the absence of official data, farmers who spoke to
the Guardian
estimated that nearly a million pigs had been put down so far. Mrs Bello, a farmer at Lagos-based Oke-Aro, the largest pig co-operative in west Africa, who preferred not to give her first name, said
the co-operative alone had culled around 500,000 pigs. So far the virus has spread to more than a quarter of Nigeria's 36 states.
In the past decade, ASF has regularly surfaced in several parts of Africa. Between 2016 and 2019, more than 60­ outbreaks were reported across the continent.
But the recent wave of infections is the worst by far.
"We have never experienced anything of this scale in the past. This is the worst and largest outbreak ever,"
says Ayo Omirin, a pig farmer at Oke-Aro, who has lost more than 600 of his 800 pigs.