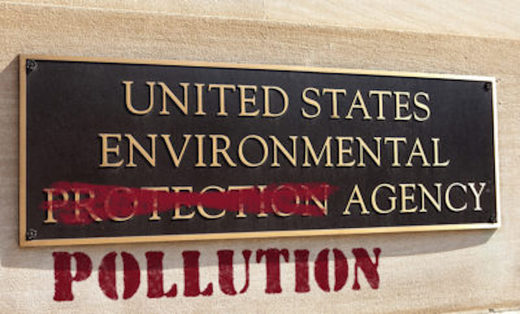 In one of his
first major decisions
as Environmental Protection Agency administrator, Scott Pruitt sided with the pesticide lobby over scientists in an eleventh-hour decision to abort the agency's proposal to ban chlorpyrifos - an insecticide that at small doses can harm children's brains and nervous systems - from use on food crops.
Pruitt and the Trump administration's decision ignored overwhelming evidence that even small amounts of chlorpyrifos can damage parts of the brain that control language, memory, behavior and emotion.
Multiple independent studies have documented that exposure to chlorpyrifos impairs children's IQs, and EPA scientists' assessments of those studies concluded that
levels of the pesticide found on food and in drinking water are unsafe.
"The chance to prevent brain damage in children was a low bar for most of Scott Pruitt's predecessors, but it apparently just wasn't persuasive enough for an administrator who isn't sure if
banning lead from gasoline was a good idea,
" said EWG President Ken Cook. "Instead, in one of his first major decisions as head of the EPA, like a toddler running toward his parents, Pruitt leaped into the warm and waiting arms of the pesticide industry."