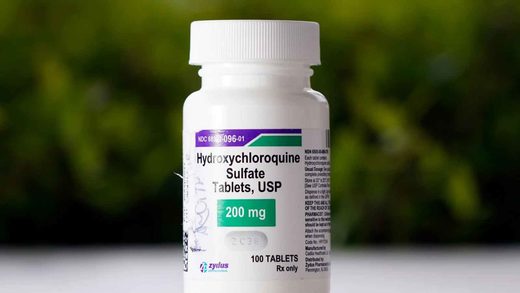 The Centers for Disease Control and Prevention (CDC) has changed text on their website to remove guidance for physicians on the possible usage of hydroxychloroquine and chloroquine, two drugs touted as a wonder cure for
covid-19
by Donald Trump, on patients.

Comment: Right off the bat they're framing hydroxychloroquine as 'Donald Trump's crazy idea'. Meanwhile, around the world, doctors are reporting impressive beneficial results from the drug. That the media would smear a viable medicine 'because Trump' is a crime.


Per Reuters
, the page titled Information for Clinicians on Therapeutic Options for Patients with COVID-19 has changed
from earlier this week
, when it stated that both drugs have
"in-vitro activity against SARS-CoV, SARS-CoV-2, and other coronaviruses, with hydroxychloroquine having relatively higher potency against SARS-CoV-2." While the page said that "optimal dosing and duration of hydroxychloroquine for treatment of COVID-19 are unknown," it also listed possible doses "reported anecdotally" by physicians.
On Tuesday, the
page was slashed
by several paragraphs and only states that clinical trials are ongoing, as well as that the Food and Drug Administration has approved emergency use of the drug for patients not eligible to participate in those trials.