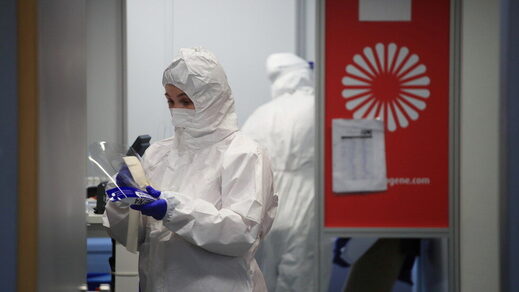 News of a supposedly highly infectious coronavirus strain being discovered in the UK has led to a flurry of travel bans.
Now, a top German scientist says the mutation might not be as dangerous as we were led to believe.
The statement that the new strain of Covid-19 is 70 percent more contagious is nothing, but a claim made by politicians so far
, Christian Drosten, the head of the virology department at the Berlin's Charite center — one of Europe's largest university hospitals — told the German radio broadcaster Deutschlandfunk.
He said:
"Suddenly, there is this figure out there, 70 percent, and no one even knows what is meant by that,"
The virologist believes there is just not enough data to really say that the new strain is any more dangerous than the other existing ones.