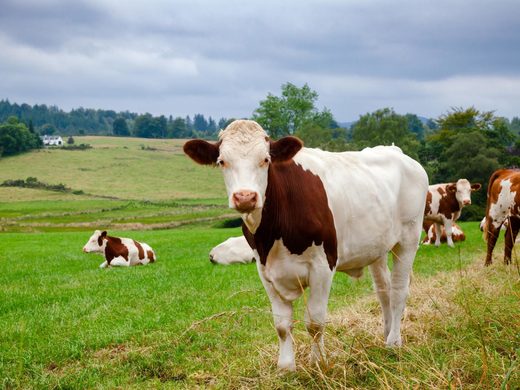 More cows will need to be destroyed after a new case of
BSE
, commonly known as
mad cow disease
, was detected on a farm in
Scotland
.
Scotland's chief veterinary officer has insisted there is "no need to panic" after the disease was
identified at the unnamed farm in Aberdeenshire
.
A quarantine area has been put in place around the farm while inspectors work to establish the source of the fatal disease, known in full as Bovine Spongiform Encephalopathy.
Medical experts have stressed that the case poses no harm to human health. Any farmers with concerns have been advised to seek immediate veterinary advice.