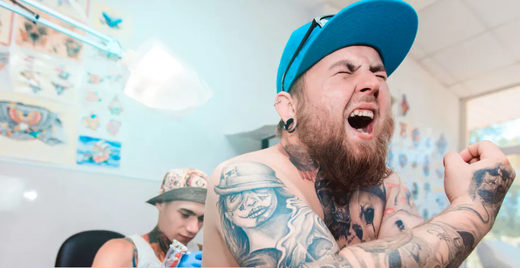 Anyone who came of age in the 1990s remembers the "Friends" episode where Phoebe and Rachel venture out to get tattoos. Spoiler alert: Rachel gets a tattoo and Phoebe ends up with a black ink dot because she couldn't take the pain. This sitcom storyline is funny, but it also simply illustrates the question that I and many others in the field
of
"
pain
genetics
"
are
trying
to
answer
. What is it about Rachel that makes her different from Phoebe? And, more importantly, can we harness this difference to help the "Phoebes" of the world suffer less by making them more like the "Rachels"?
Pain is the single most common symptom reported when seeking medical attention. Under normal circumstances, pain signals injury, and the natural response is to protect ourselves until we have recovered and the pain subsides. Unfortunately,
people differ not only in their ability to detect, tolerate and respond to pain
but also in how they report it and how they respond to various treatments. This makes it difficult to know how to effectively treat each patient. So, why isn't pain the same in everyone?