A genetic analysis by latitude reveals variation in a cold-sensing protein linked to migraines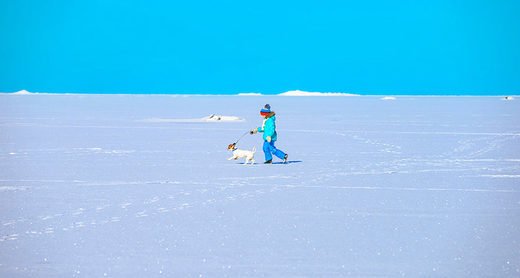 In Finland, 88 percent of people have a genetic variation that increases their risk for migraines. But in people of Nigerian descent, that number drops to 5 percent.
Coincidence? Maybe. But a
new study suggests that, thousands of years ago, that particular genetic mutation increased in frequency in northern populations because it somehow made people better suited to handle cold temperatures.
That change may have had the unfortunate consequence of
raising the prevalence of these severe headaches in certain populations
, researchers report May 3 in
PLOS Genetics
.
The mutation is in a stretch of DNA that controls the behavior of TRPM8, a protein that responds to cold sensation. People with the older version of this DNA snippet seems less susceptible to migraines than people with the mutated version, previous studies have shown.
Using a global database of human genetic information, evolutionary geneticist Aida Andres and her colleagues showed a correlation between the frequency of the mutation in a given population and that population's latitude.
It's rare in Africa, for example, but fairly common across Europe.